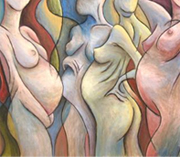 Contact me

For more information about painless childbirth or HypnoBirthing® please call me on 0771 2820783 or use the contact form below
Updated August, 2014
I am a trained IPEN placenta encapsulator specialist and hold all relevant blood borne pathogen and food hygiene certificates. I will collect your placenta, use Traditional Chinese Medicine in order to allow you to consume your placenta in an easy to take capsule form.  This process takes 24-48 hours – I will then deliver to your home or hospital.
Cost: £150
There are many informative websites about placenta encapsulation.  The Independent Placenta Encapsulation Network can be found here.
If you would like more information, please contact me.
Press…