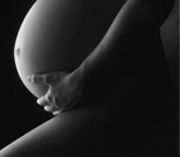 Contact me

For more information about painless childbirth or HypnoBirthing® please call me on 0771 2820783 or use the contact form below
Updated January, 2010
"Birth is the beginning of life – the beginning of mothering and fathering. We all deserve a good beginning."
Dr Sarah Buckley
As a practising NHS midwife I am passionately committed to the NHS – however funding in some areas for parentcraft education has been drastically reduced and I have been approached by pregnant couples who have requested this service!
These classes are designed to reinstate the ecstasy of birth – this seems to have been forgotten somewhat. It has for many become a dispassionate medical event and yet it is genetically encoded in our bodies – we just need to reclaim our birthing bodies – we can heal the earth by healing Birth.
Content:
History of Birth – Early Imprinting
Exploring Place of Birth
Normal process of Birth
The Love Hormone -Oxytocin
Non Pharmalogical comfort measures
Pharmalogical methods available
Partner involvement in the birth process
Interventions – pros and cons
Breastfeeding
Packing and Planning
Your BirthDay
A holistic approach to birth allows you to explore your questions, curiosities and any fears around birth. Childbirth and Parenting Preparation classes will engage your body, mind and spirit and provide you with the tools you need to have the birth you seek.