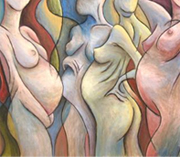 Contact me

For more information about painless childbirth or HypnoBirthing® please call me on 0771 2820783 or use the contact form below
Updated August, 2014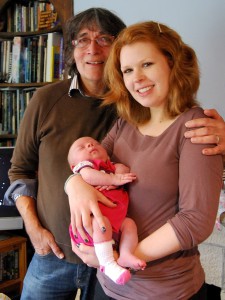 My husband Chris, and I were fortunate enough to have Lou at the birth of both of our daughters. When I went into labour in August of 2011 we were over joyed to know it was Lou who would be present at Florence's birth. Having had some of our antenatal appointments with her we knew we felt totally at ease in her presence, assured by her experience and understanding but also confident that she was respectful of our choices and of birth itself, we both found her to be extremely knowledgeable and personable.
It was an overwhelming experience, as it is for any new parents but the whole experience was entirely euphoric and empowering. Lou was attentive and intuitive to our needs and wants. She provided an ideal environment in which to give birth. I had a very peaceful experience with minimal pain and at no point did I feel scared. I felt safe and in control the whole time. Lou was an unobtrusive yet vigilant and supportive presence. My labour progressed naturally and quickly as I felt comfortable and relaxed and entirely confidant in my body's ability.
We had previously told her I wanted to deliver in the pool. We arrived to a warm pool, oils, music and gentle lighting, everything a newborn baby deserves. There was no rush, bright lights, loud noises or frenzy. I was enabled to move into any position with comfort, we had immediate skin to skin and breastfeeding was initiated almost immediately. This I know contributed in large part to the success I have had with long term breastfeeding. Graces birth in March of 2014 was also a beautiful and spiritual experience. Again it progressed quickly and peacefully in a birth pool at home and she was delivered into her mothers hands. Again the cord was not cut until the placenta was delivered. We then went on to have our placenta encapsulated. This was possibly one of the best decisions we have made. At no point postpartum did I feel exhausted, instead I felt energised, healthy and nourished, it also helped tremendously with breastfeeding. It has been a joyous and remarkable experience.
Lou is a true midwife and 'with woman' in every sense, she is an asset to the profession of midwifery, understands her job as a whole. The experiences we have had could not have been better which in turn puts one in the best position in which to enter parenthood. We cannot speak highly enough of Lou and she has shaped my view of childbirth. One of a beautiful, empowering momentous life event which we shall pass onto our children.
Susannah and Chris King.