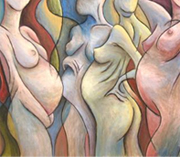 Contact me

For more information about painless childbirth or HypnoBirthing® please call me on 0771 2820783 or use the contact form below
Updated November, 2014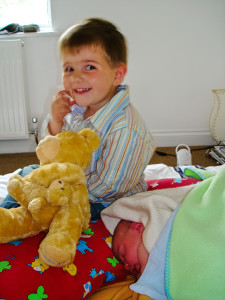 We had our first son in the maternity unit at Chipping Norton Hospital but, with support and reassurance from Lou, we chose home births for our other children and it was the most wonderful thing we could have done.
It felt like such an enormous step the first time around.  My first labour had been long and a bit tricky.  We heard horror stories from people and we were left in no doubt that even my own mother disapproved of our choice.  But Lou had faith in us and that gave us faith in ourselves which outshone all the negativity. We both feel incredibly lucky to have made that decision and we know that we wouldn't have done it without Lou.
We had 3 truly amazing home births and feel priviledged to have been looked after magnificently by Lou; before, during and after each one. Having a baby at home, with people you love around you is an incredible experience.  We chose to let our children join us for the births, if they wanted to.  On each occasion, the baby arrived watched by a fascinated audience of older siblings.  These children have no fear of childbirth, no anxst about babies appearing mysteriously or resentment that their brothers and sisters were magicked from nowhere.
People sometimes look shocked when they hear that the children watched the deliveries of the other babies.  They worry that young minds could be traumatised by the experience.  Nothing could be further from the truth.  They have understood where the baby has come from, been very clear that it can't be "put back" and relished the opportunity to play their own roles in the birth.  Whether it's been helping to cut the cord or lay out absorbent mats, they have felt included and valued.
Lou's calm approach and committment to natural birth reassures the entire family. She inspired confidence in us all and she will always hold a very special place in all our hearts.  If you have read this far, I'd guess that you are thinking seriously about choosing Lou to support you and your family while your baby is born.  Words cannot properly express the joy and wonder of a new baby arriving in your life with Lou's phenomenal support and I can't imagine how different our birth experiences might have been without her.